Silicone Gel Implants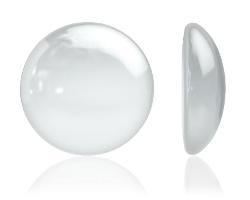 NOW OFFERING!!! Dr. Ghafoori is the only Exclusively Selected plastic surgeon in the Rio Grande Valley to offer the Sexy, Highly-Cohesive Sientra silicone gel breast implants -- ONLY available through Board Certified plastic surgeons!!!
Sientra (currently manufactured in the U.S) has been an U.S. silicone gel implant industry leader, offering many FIRSTS:


First to offer a more Highly-Cohesive silicone gel
First to offer a Shaped silicone Implant
First to offer a Round Maximally-Cohesive (Gummy Bear)
First to offer a Higher Fill silicone gel ratio
First to offer a Higher Reimbursement warranty
First to offer a Capsular Contracture replacement warranty
First & ONLY to restrict to Board-Certified Plastic Surgeons
First & ONLY to offer their Highly-Cohesive (and Higher Fill Ratio) without an upgrade charge! And only a modest upgrade charge for Gummy Bear!

Now an even BETTER warranty! SientraPlatinum20

*20 years (instead of 10) financial reimbursement for rupture;
*$5000 (instead of $3600) for that reimbursement;
*20 years implant replacement for Grade III/IV contracture;
*2year/$2000 reimbursement for contracture (instead of 0/$0);
*includes primary and revision surgery
*testing financial assistance for late seromas (instead of $0)!!!!

Sientra/OPUS: Patient Ed. Brochure Quick Facts Warranty Patient Planning

Dr. Ghafoori ALSO OFFERS, per patient preference or special sizing requirements, Allergan Natrelle's INSPIRA line of silicone gel implants that offer a Higher Fill Ratio, as well as Allergan Natrelle's newest Higher-Cohesive silicone gel implants: Soft Touch, and Cohesive (the "Gummy Bear" equivalent). N.B. Soft Touch and Cohesive are available for an upgrade price. Brilliant Distinctions (C) rewards program

Allergan Natrelle: Warranty Patient Safety Ed. Guide to Surgery