Breast Augmentation


NOW OFFERING!!! Dr. Ghafoori is the only Exclusively Selected plastic surgeon in the Rio Grande Valley to offer the Sexy, Highly Cohesive Sientra silicone gel breast implants -- ONLY available through Board Certified plastic surgeons!!! These implants, currently manufactured in the U.S., have a higher fill ratio and degree of cohesiveness than many of the alternative products on the market. Gummy Bear is also available!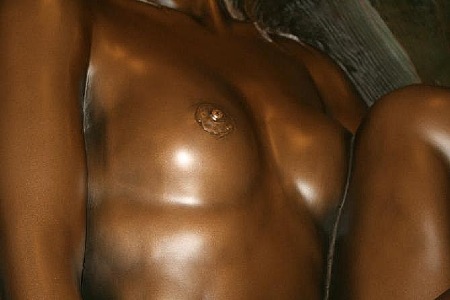 Breast augmentation is one of the most popular plastic surgery procedures. Breast implants not only help improve breast size and fullness, but may also significantly improve the overall contour of the breast.

There are many choices available for your breast augmentation, including round vs. anatomic shape; moderate vs. moderate plus vs. high profile vs. ultra high profiles; as well as a variety of sizes. Depending on your exam and needs, the implants may be placed underneath, as well as on top, of the muscle through several incision options. And, if you are planning on a "Mommy Make Over" or tummy tuck, Dr. Ghafoori also offers placement through the tummy tuck opening!

Once you have completed your consultation with Dr. Ghafoori, and you are now ready to schedule your surgery, Dr. Ghafoori will provide sizing recommendations based on your breast size and tissue characteristics, your measurements, and your expressed desires and expectations. You will then have the opportunity to "try on" the implants.

Dr. Ghafoori has been exclusively selected by Sientra to offer their silicone gel implants in the Rio Grande Valley. These implants have a higher level of cohesiveness, and the styles used by Dr. Ghafoori have a higher fill level. These implants come in both highly cohesive and maximally cohesive (Gummy Bear). Sientra implants are ONLY available through Board Certified plastic surgeons.

In addition to Sientra implants, Dr. Ghafoori also offers Allergan Natrelle Inspira gel implants. The Inspira line of implants also have a higher fill ratio than the standard Natrelle implants. Natrelle now also has a more cohesive silicone gel implant (Soft Touch) and the Gummy Bear (Cohesive).

For patients desiring saline implants, Dr. Ghafoori offers both Allergan/Natrelle and Mentor.