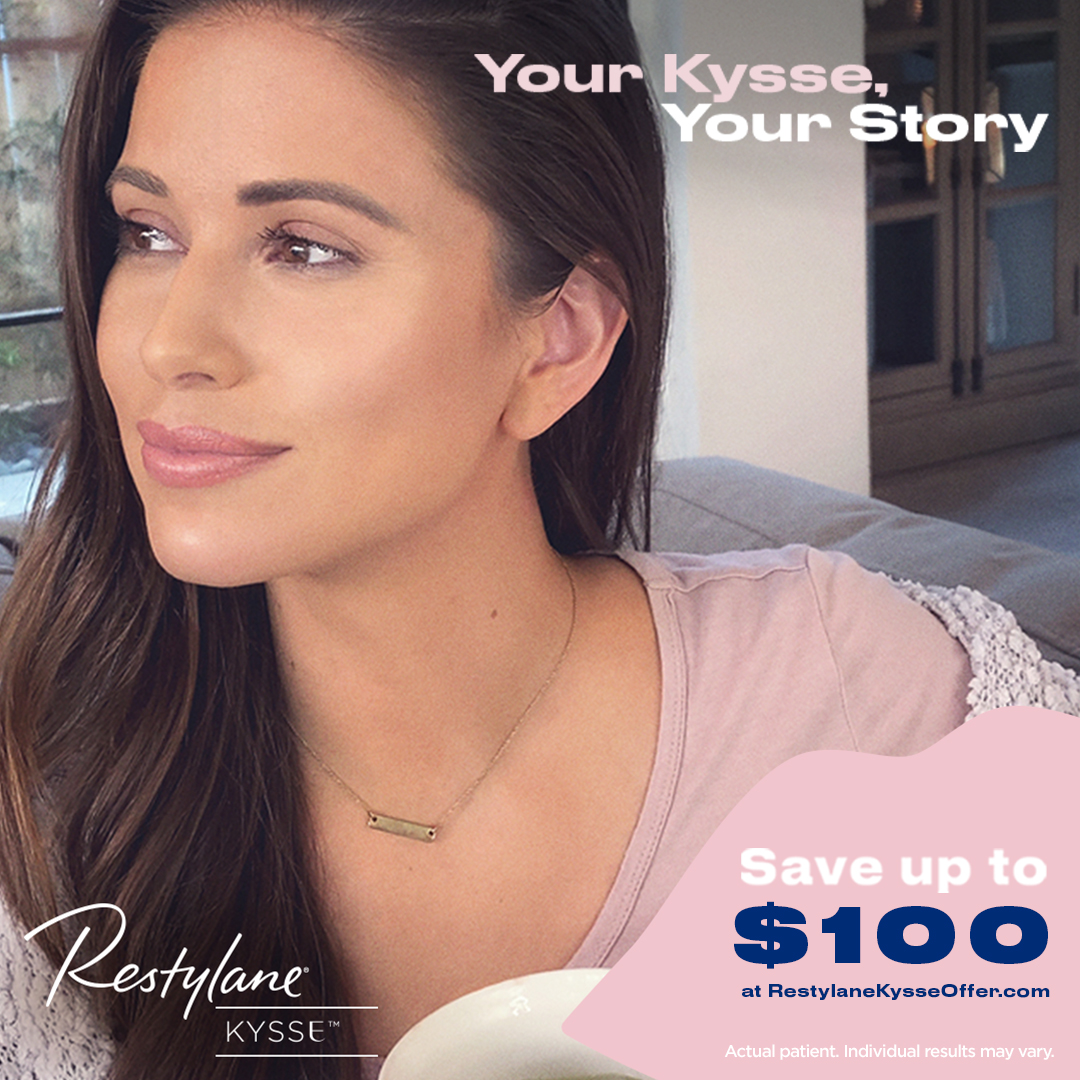 Natural-looking volume. Kysse-able softness. Tell your story like never before—with new Restylane Kysse.
Save up to $100 when you add Restylane Kysse lip filler to your Restylane treatment. Offer terms and conditions apply. For details visit
RestylaneKysseOffer.com #RestylaneKysse #KysseAndTell
The most commonly observed side effects are swelling, redness, pain, bruising, headache, tenderness, lump formation, and itching at the injection site. To learn more about serious but rare side effects and full Important Safety Information, visit
www.RestylaneUSA.com

THIS PROMO ENDS THIS FRIDAY, SEPTEMBER 4, 2020!