In select patients, non-surgical rejuvenation may suffice with a Liquid Facelift, utilizing Fillers of the cheek/malar region, temple hollowing, "parenthesis" lines, "marionette lines," lips and surrounding areas, chin and surrounding areas, pre-jowl region, the lower eyelid/cheek areas, and/or nasal dorsum and tip (Liquid Rhinoplasty), along with reducing wrinkles and creases in the frown, brow, forehead, crow's feet, and/or upper lip with botulinum injections. Reduction of the submental "double chin" fullness can be achieved in which an acid,
Kybella (R), is injected into the submental fat pad in order to dissolve the fatty deposits. N.B. Some treatment areas are Off-Label use.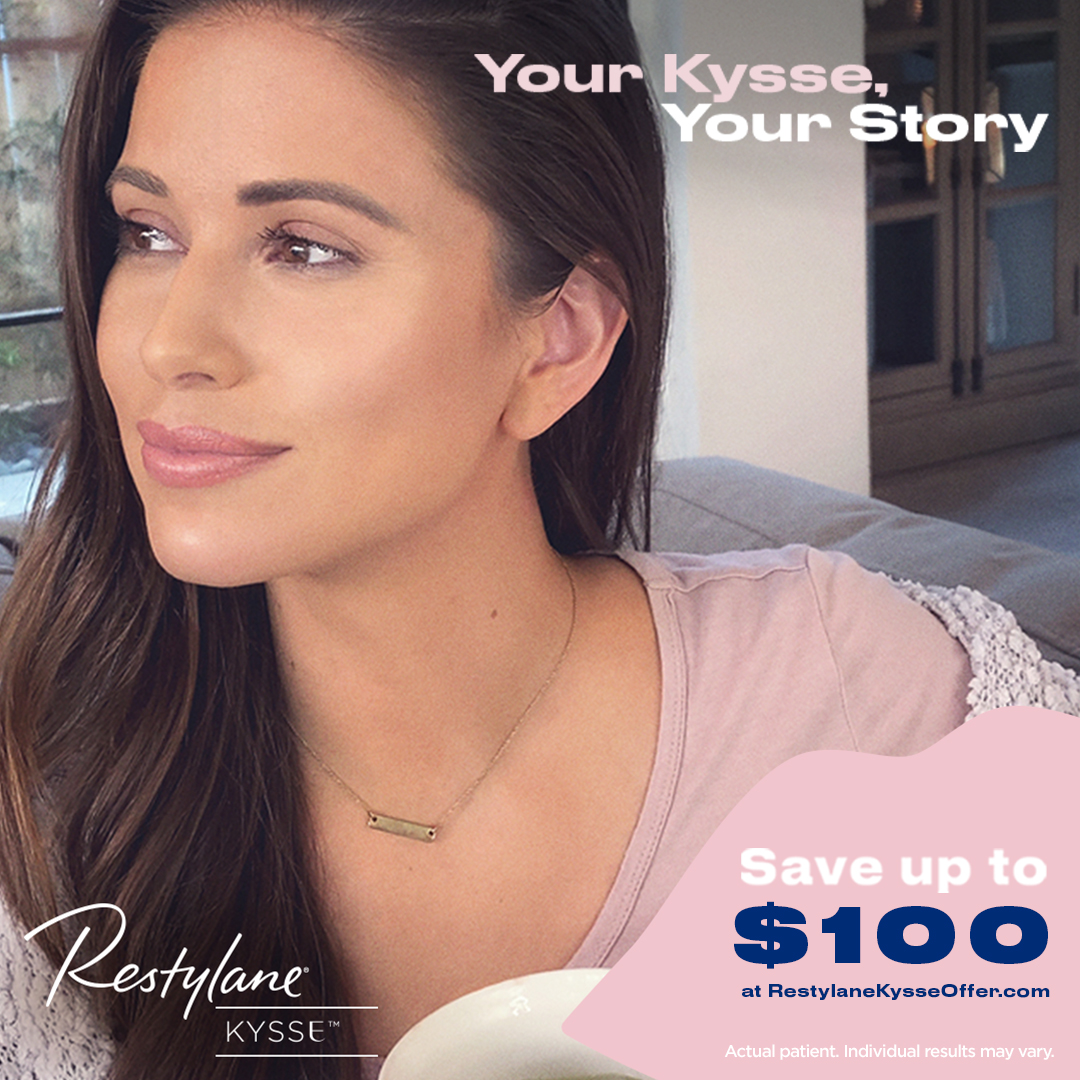 Natural-looking volume. Kysse-able softness. Tell your story like never before—with new Restylane Kysse.
Save up to $100 when you add Restylane Kysse lip filler to your Restylane
treatment. Offer terms and conditions apply. For details visit
RestylaneKysseOffer.com #RestylaneKysse #KysseAndTell
The most commonly observed side effects are swelling, redness, pain, bruising, headache, tenderness, lump formation, and itching at the injection site. To learn more about serious but rare side effects and full Important Safety Information, visit
www.RestylaneUSA.com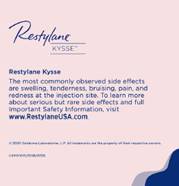 Dr. Ghafoori offers a wide range of filler and botulinum products, including: