THE EXTRA SURGERY DATES ARE HERE!!!
SEPTEMBER 29, & SEPTEMBER 30, OCTOBER 8, OCTOBER 14, OCTOBER 15, & OCTOBER 28, NOVEMBER 5, NOVEMBER 6, NOVEMBER 12, NOVEMBER 13, NOVEMBER 19, & DECEMBER 2. (Please keep checking back for possible additional dates in November and December.)

OUR SCHEDULE HAS BEEN BOOKED, BUT WE HAVE BEEN ABLE TO OPEN EXTRA DAYS -- PLEASE CALL THE OFFICE TO CHECK AVAILABILITY, AS SOME DATES HAVE GONE BEFORE WE'VE HAD A CHANCE TO PUBLISH THEM TO THE WEBSITE! :)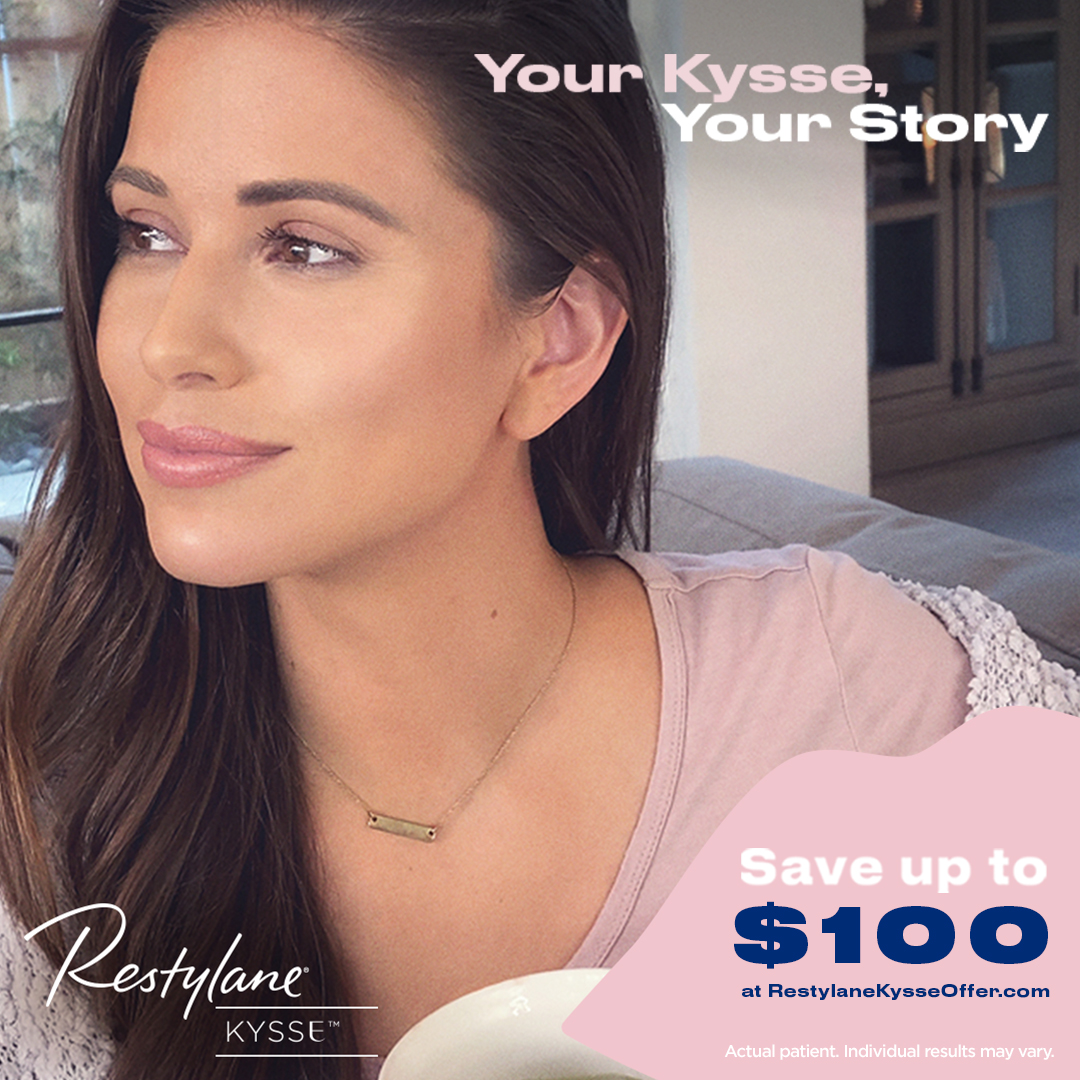 Natural-looking volume. Kysse-able softness. Tell your story like never before—with new Restylane Kysse. Save up to $100 when you add Restylane Kysse lip filler to your Restylane treatment. Offer terms and conditions apply. For details visit RestylaneKysseOffer.com #RestylaneKysse #KysseAndTell
The most commonly observed side effects are swelling, redness, pain, bruising, headache, tenderness, lump formation, and itching at the injection site. To learn more about serious but rare side effects and full Important Safety Information, visit www.RestylaneUSA.com THIS PROMO ENDS THIS FRIDAY, SEPTEMBER 4, 2020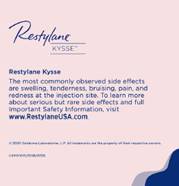 Welcome!!!

Dr. Ghafoori, with 24 years of experience dedicated to plastic surgery, offers a wide range of plastic surgery procedures, with a focus on cosmetic surgery. Being a female plastic surgeon, Dr. Ghafoori brings an unique perspective for both men and women patients alike. Your consultation and evaluation will be personally conducted by Dr. Ghafoori, herself - not delegated staff members. To provide maximum privacy, convenience and more competitive pricing, while maintaining attention to comfort and safety, Dr. Ghafoori proudly offers an IN-OFFICE, Class C SURGICAL FACILITY, registered with the Texas Medical Board for Office Based Anesthesia. Dr. Ghafoori also maintains hospital privileges to provide you with alternate options.





We offer CASH DISCOUNTS in addition to FINANCING options! Please note, Dr. Ghafoori has a NO Children policy.




Giovanna Ghafoori, M.D., P.A.

2 Locations!
Please call for an Appointment!
1649 Sam Houston Dr., Harlingen TX

4925 S. Jackson Rd., Edinburg TX

Please call to confirm Hours of Operation: Due to the Surgery Schedule, we may be open late, closed early, or even open on weekends~!

UPDATE: Due to the busy surgery schedule, we will be in the Harlingen office MOST DAYS -- However, we will continue to have Edinburg Clinic days for consultations and follow-up. We will gladly coordinate and make arrangements for Sarah to meet you at the Edinburg office, as needed, to schedule surgery, make payments, complete pre-op paperwork, etc. -- JUST CALL & LET US KNOW! :)